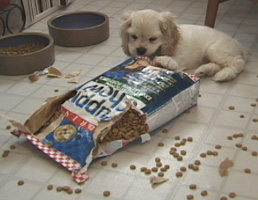 Twas the night before Christmas and guess who is being very, very naughty. It can't be that cute little puppy KC? I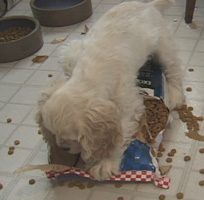 thought he was tucked safely in his basket with his new Christmas scarf.
Is that Puppy Chow all over the floor? Was someone looking for a midnight snack or did he think Santa might be hungry on this snowy Christmas eve?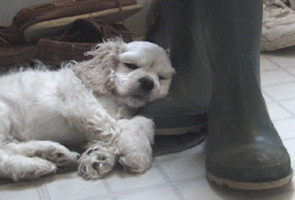 Ah, he has finally fallen asleep on Santa's boots with a tummy full of Puppy Chow (I think he ate Santa's share too). While Santa is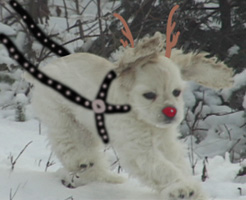 filling his stocking with bouncy balls and chewy, puppy treats he is dreaming about helping Santa deliver his toys and treats to other puppies all over the world. He would run and jump through the snow and all of the other reindeer would find the way by following his shiny red nose. Santa would be so proud and all the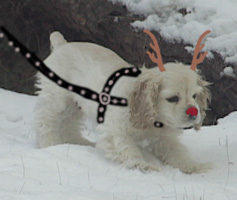 little puppies would wake up on Christmas morning and find their stockings full of bones and toys and maybe even cats to chase!

Next morning, "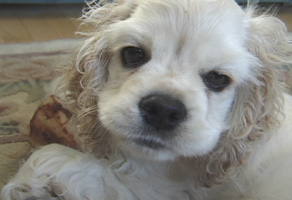 Boy that was an incredible dream! I think I ate too much Puppy Chow! Merry Christmas everyone!"
More pictures behind the bone