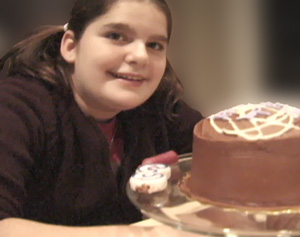 It was Hailey's thirteenth birthday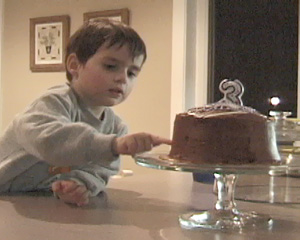 and K.C. was invited to her house for cake and ice cream. K.C. had heard all about Hailey and she was even prettier than he expected. He loved playing with her little brothers, Lukas and Jacob. If he had been a little bigger he would have helped Jacob sample the icing on Hailey's cake too!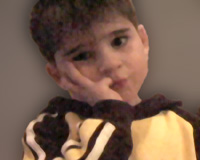 Lukas thought he didn't like dogs but K.C. changed his mind because he likes to run and play as much as Lukas does.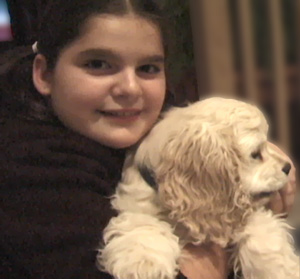 K.C. didn't want to leave because he was having so much fun but he knew Jack the cat was waiting at home. He gave Hailey a big puppy kiss and wished her the best birthday ever!!!
More pictures behind the bone