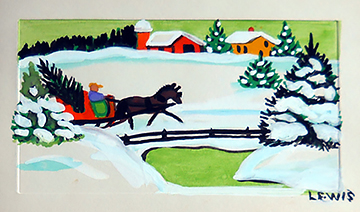 FEATURING FOLK, SELF-TAUGHT AND OUTSIDER ART FROM CANADA AND THE U.S., WITH AN EMPHASIS ON THE WORKS OF NOVA SCOTIA ARTISTS PAST AND PRESENT.


The Black Sheep Gallery is located less than one hour east of Halifax. It was opened in 2000 and it is situated in a converted 1200 square foot fish store on the shore of Jeddore Harbour. We feature the work of over 40 Nova Scotia folk artists as well as a selection of folk art from Ontario and Quebec. Canadian artists shown at the gallery include Maud Lewis, Everett Lewis, Joe Norris, Angus Trudeau, Norval Morrisseau, Gilbert Desrochers, Joe Sleep, Eddie Mandaggio, Barry Colpitts, Charlie Tanner, Collins Eisenhauer, Edmund Chatigny and Arthur Villenuve. We also offer the work of several well known self taught and outsider artists from the United States including Rev. Howard Finster, James Harold Jennings, Sybil Gibson, S.L. Jones, Mary T. Smith and David Butler.

Click here to see our listing in the Discovery By Designers section of the Architectural Digest web site.
All images contained herein, are copyright material. No duplication, copying, reproduction or representation of any of the within images, in whole or in part, is permitted without the prior written authorization of Black Sheep Gallery or its authorized agent.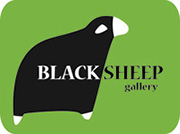 BLACK SHEEP GALLERY
1689 WEST JEDDORE RD
WEST JEDDORE VILLAGE
NOVA SCOTIA B0J 1P0
(902) 889-5012
www.blacksheepart.com