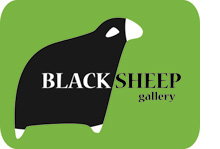 Thank you to everyone who stopped in to see us at the Bowmanville Antique and Folk Art Show.

We have added a painting titled "The Treaty" to our Rare Finds Gallery. Over four feet long and almost three feet high, this very unique and detailed painting is from the collection of the late Herbert Hemphill, a pioneer of the vernacular art movement in the United States. We are also featuring one of Cyril Hirtle's unique fishing paintings as well as a painting by Quebec artist Arthur Villeneuve, whose work can be found in the National Gallery.

Morrisseau Update:
It appears that reason has returned to the Morrisseau market after a Toronto judge ruled that a painting with a dry brush signature on the reverse was a genuine Morrisseau. For several years a small group of dealers and followers have alleged that all Morrisseaus with a black dry brush signature of Morrisseau on the reverse were fakes. As a result we had removed some of the Morrisseaus we had on our web site, as they bore the dry brush signature. During the course of this trial both sides had a full opportunity to present evidence in support of their position. In his decision, Judge Martial rejected the evidence of Toronto art dealer Donald Robinson that the painting in question was a fake and accepted the evidence of a forensic expert and art dealer Joseph McLeod that it was authentic. We are now happy to return a few more paintings by Norval Morrisseau (complete with the black dry brush signature on the reverse) to our web site. As with all the art we sell, our guarantee of authenticity continues indefinitely. See the Globe and Mail article by clicking here.

Go to our Exhibition announcements for an update on "All In The Family" our upcoming exhibition and sale of work by Barry Colpitts and his son Craig. We have pictured an element which will form part of a chair, one of the collaborative pieces created by Barry and Craig for the show, and a wonderful sea chest by Barry. We have added several videos of Craig and Barry Colpitts to our YouTube site and will continue to add more videos until their show. Save the date of June 28th, 2013 to visit the Black Sheep Gallery for the opening.

You can read more at our blog on Tumblr.




Please visit us on our facebook page

, twitter

and

. You can also watch videos of some of the artists whose work we carry on YouTube

. Enjoy!